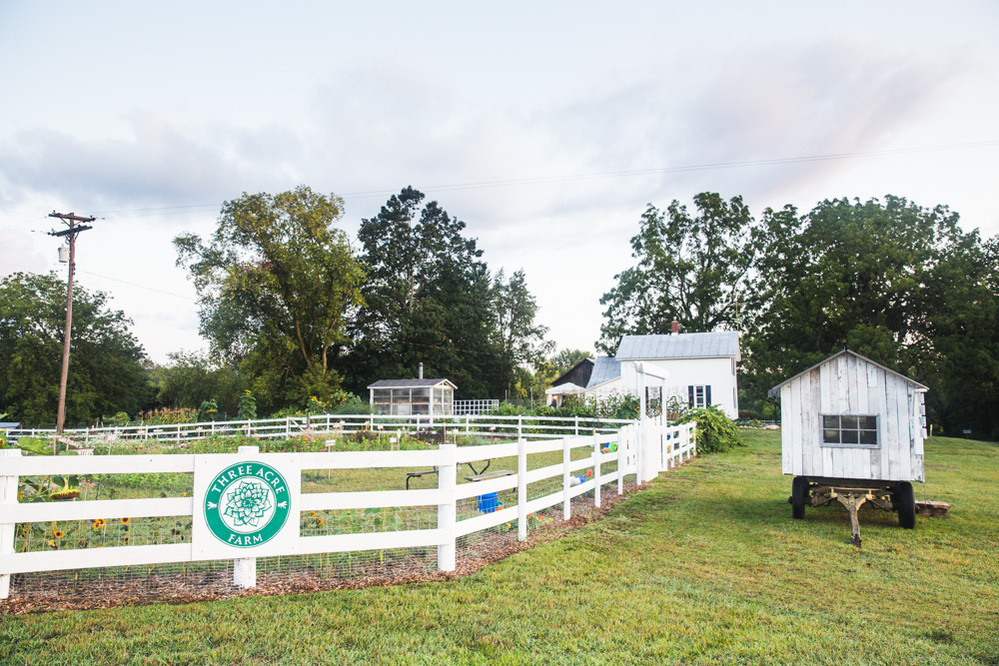 A few years ago, Lori and John moved their family out of
the suburbs to a small farm in West Michigan. They had a dream, the
details were fuzzy but the outline was there. It was about gathering
people together, creating a community, with the garden as the center of it all.
When I asked Lori to tell me a little about why the kitchen and the dining
room are so sacred to her she said, "It's the source of all life. It's
where the good stuff happens. Everything you do as a farmer is to bring it into the kitchen."
Every toss of the chicken feed.
Every egg collected.

Each seed planted.

Every tomato picked.
When I inquired a little further Lori likened farming to parenting.
"It's hard and it's really tiring and you're creating something beautiful."
The Hernandez family is indeed creating something beautiful. Whether it's their daughter and her artwork, their son's love of baseball, Lori's passion for organic farming, or John's devotion to his dahlias, the Hernandez family makes following your curiosity and intentional living a priority.
They inspire everyone they meet to appreciate the beauty around them and to
follow their dreams.

Lori and John's Three Acre Farm is currently open to visitors.

This is their story.